Hammer Toe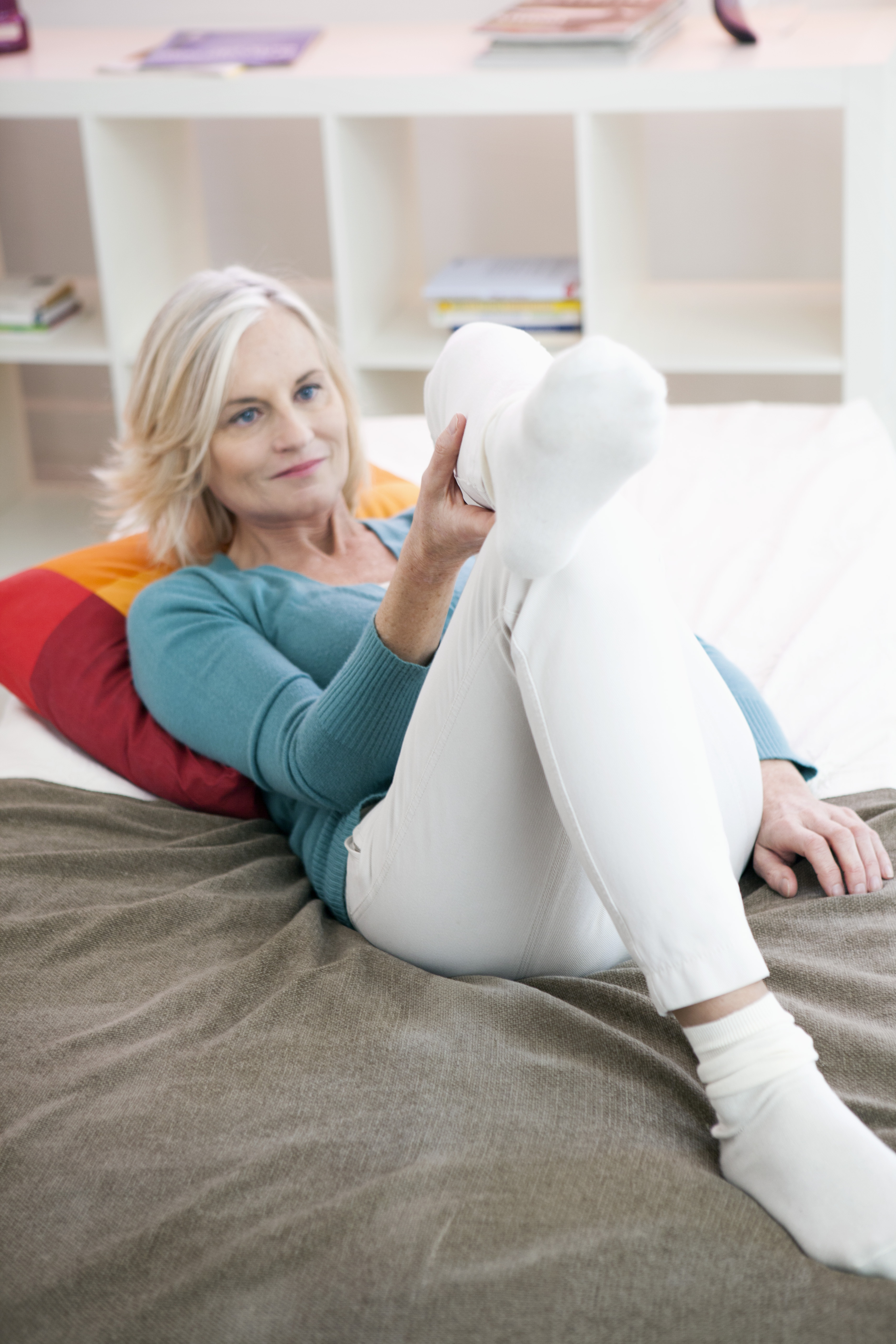 Overview
A
hammertoe
occurs when the middle of the toe points upwards abnormally. This most often occurs in the second toe, and is often the result of a big toe bunion pushing on the second toe. A painful callous often forms on top of the first joint in the toe. Treatment of a hammer toe may consist of simple padding of the callous on top of the toe, as well as buying appropriate footwear. The best shoes for patients with a hammer toe will have a wide toebox, no pressure on the end of the toe, and will not press on a bunion (which may cause worsening of the hammer toe).
Causes
Hammer
toes are most frequently caused by a muscle - tendon imbalance in the foot, and are seen both in adults and children. Foot muscles work in pairs to straighten and bend the toes. If your foot has a biomechanical defect, the muscles tighten and the tendons shorten. Eventually, the toe muscles can?t straighten the toe, even when barefoot. Contributing factors are poor choices in footwear, arthritis, or trauma.
hammertoes class='alignleft' style='float:right;margin-right:10px;' src='http://i192.photobucket.com/albums/z150/leaveittocleavers/Cleaver%20private%20practice/Cleaver%20Hall%20of%20Pain/IMGP5003.jpg' width='253' alt='
Hammer
toe'/>
Symptoms
Hammer
toes can cause problems with walking and lead to other foot problems, such as blisters, calluses, and sores. Pain is caused by constant friction over the top of the toe?s main joint. It may be difficult to fit into some shoe gear due to the extra space required for the deformed toe. In many cases there will be pain on the ball of the foot over the metatarsals along with callus formation. This is due to the toes not functioning properly, failing to properly touch the ground during the gait cycle. The ball of the foot then takes the brunt of the ground forces, which causes chronic pain.
Diagnosis
Most health care professionals can diagnose hammertoe simply by examining your toes and feet. X-rays of the feet are not needed to diagnose hammertoe, but they may be useful to look for signs of some types of arthritis (such as rheumatoid arthritis) or other disorders that can cause hammertoe.
Non Surgical Treatment
If the affected toe is still flexible, you may be able to treat it by taping or splinting the toe to hold it straight. Your family doctor can show you how to do this. You may also try corrective footwear, corn pads and other devices to reduce pain. You may need to do certain exercises to keep your toe joints flexible. For example, you may need to move and stretch your toe gently with your hands. You can also exercise by picking things up with your toes. Small or soft objects, such as marbles or towels, work best. If your hammer toe becomes painful, you may need to apply an ice pack several times a day. This can help relieve the soreness and swelling. Nonsteroidal anti-inflammatory medicines (also called NSAIDs), such as ibuprofen (two brand names: Advil, Motrin) or naproxen (one brand name: Aleve), may be helpful. If your pain and swelling are severe, your doctor may need to give you a steroid injection in the toe joint.
Surgical Treatment
Your podiatrist may recommend a surgical procedure if your hammertoes are not helped by the conservative care methods listed above. Surgery for hammertoes is performed to help straighten your crooked toe. Your surgery will be performed in your podiatrist?s office or at a hospital, depending on the severity of your hammertoe. A metal pin is sometimes used to help your affected toe maintain its straight position during your recovery.